Alliterate an adventure? They said it couldn't be done. But we said, there in no 'couldn't' in 'alliterate' and we were right…
[The Story So Far: Every Wednesday at 12 noon South African time [6am EDT] an inspired and growing number of brilliant, creative and absolutely fun people from all around the world take part in what is called a Hashtag game. @AFrikkinHashtag [say it out loud] is South Africa's #1 Hashtag game and is always a lot of fun. The F.L.O.P. [or Fish List Of Prizeworthyness] is the collection of some of the best tweets from each week's game and is what all seriously comedic Hashtaggers aspire to…]
This week it was the turn of Cheryl (@cherylt2000) who has an incredible story and a compelling blog [go hunt it down!] who had played AFH on a number of occasions and had tweets which stood out which is often when we start stalking… #InTheNicestOfWaysOfCourse So she eagerly stepped into the co-host seat…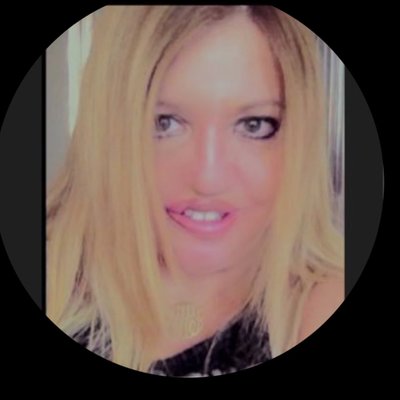 As per usual we sent out an invite and some examples and then invited the crowds to come and play with Alliteration feeling like quite a challenge, but one the throng [yes, we have a throng, not to be confused with a thong] quickly took to and with skill and fervour:
AFH tends to avoid Trump tweets simply because of the overdonedness of them, but for this game we could not resist:
And i may have gotten a little bit psycho and try and work in the whole alphabet…
Cherly showed us that she had it:
And then the floodgates opened as we had people clamouring for a spot on the F.L.O.P., that weekly Top Tweets list we like to call the
FISH LIST OF PRIZEWORTHYNESS
Jimish eased us into it:
While K Dawg decided to move away from her regular Jar Jar for a actually surprisingly good tweet that didn't feel Forced:
John Lane is our resident legend and he did not let us down:
With a nice return dig to my nemesis on the back nine:
V got contextual with her Dutch Courage:
While DM got a little bit misdirectional to sneak in a classic Hashtag regular:
X Mill took us on a journey:
While Bridget showed us the life aquatic:
While Chris even stuck in some onomatopeia for good measure:
Jonesy managed to sneak a non family game reference into a family game with pure class:
While Tatorbug didn't seem to frankly give a damn:
This one from Jonesy was pure beauty in its eloquence:
While Ruben seemed to be trolling us:
Mark was feeling a little typecats in his role:
While John returned with his thesaurus and an old friend:
While DreAMY seemed to be channeling:
Mags dived in firing on all cylinders:
While Jean seemed to have a single track on the mind:
Lily was considering alternate time wasters:
While Cookie Man brought this tweet in on the Sly:
While Cooking Gal had gone to the dogs:
To be absolutely honest, any of the above tweets could have made it into the Top F.L.O.P.s this week because you guys brought your alliteration A game [except maybe Kesha cos of her being my nemesis and needing to keep her humble and all] but as we played the game there were some that even soared above the masses of brilliance and make it on to this week':
F.L.O.P. ELEVEN
[11] Cooking Gal got all literate with her alliterate:
[10] While Lilly managed to sneak in some political commentary:
[9] Stephen seemed to soar out of the atmosphere with this one:
[8] Patch gave us a thumbs up while alliterating:
[7] While this one from Mark felt simple and yet profound in its repetition:
[6] Teej dusted off his alliterationarial cobwebs and shared this MARVELous one:
[5] While KG managed a whole movie summary in a single alliterated tweet:
[4] While Sarah did the same for the television:
[3] Eric was thinking outside of the box, or the books, or something:
[2] While Eric less Little helped to give the game a bit of an indie vibe:
[1] While this week's Top F.L.O.P. had to be Richie the C for this insightful observation and truth:
What a great and fun game and to be honest i was not surprised because AFH players will surprise you every time you think there is a challenge that's going to be too high. You guys crushed it for this game and gave us a lot of LOLs and much Wowness at your skills.
This game would not be complete though without this final word from the Cookie Man:
Great stuff Cheryl and amazing work as always from the absolutely amazing crew of not only co-hashtaggers but friends that i call The UnNamed Ones because otherwise i'd have to type out way too many names.
Thank YOU for playing and we will see you at the next game which happens Wednesday noon South African time and 6am EDT…
Keep the WIT in the Twitterer – much love, brett fish and friends