i get asked that question a lot.
i won't say i dread it as much as i consistently seem to find myself coming up with creative ways of answering it. So depending when you ask me, "What do you do?" you might get a varied or improvisationalised answer.
The current response is 'Freelance writer'. For an online magazine called 1Africa and you can find articles i have written for them over here [Moving beyond superficial conversations with friends], here [#NotOnOurWatch and the need to insert yourself] and here [Fun Thoughts with Jack Handey] for example.
So i write an article on lifestyle and one on culture every week and that brings in some money.
Everything else i do is pretty much voluntary at the moment.
i did write a book just over a year ago called 'i, church' which looks at the idea of a church that is more than just a meeting of a certain group of people at a certain place at a certain time on a certain day – the idea that the church is the body of Christ as if Jesus was physically around today doing the kind of stuff He would be doing. You can read more about that over here. Or you can drop me an email and get hold of a copy for R100 if you're in South Africa, plus postage. i do still have a big selection of boxes of those lurking in my Man Cave office.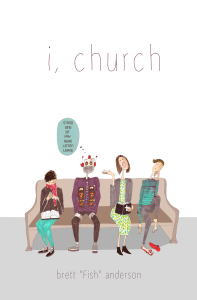 And earlier this year i was commissioned by Scripture Union to write an updated version of the Khula 100 days book for teenagers who have recently made a commitment to follow Jesus and you can see more of that over here. That came out just a few weeks ago and i got a copy for the first time last week. i am super impressed with how it came out and it is going for just R25 which means it is super accessible which i am super stoked about. So many supers.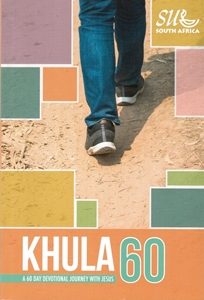 And i have a website and a blog, which you can see more of over here. Oh, wait.
Life has been a lot of crazy busy lately [more than normal] and so i haven't been able to write as much as i normally like to, but hopefully i will get back on to that in the New Year, if not before… but ja the idea of this blog largely is to get people to think about life and how we do it, and relationships and how we do them, and also to have some genuine bonafied LOLs along the way.
Every Wednesday at 1pm, i run South Africa's #1 Hashtagging game which is called @AFrikkinHashtag on the Twitterer [as i call it]. It is a fun way for people to connect and usually just be fun or funny or inspirational or silly for an hour or two [except in exceptional cases where we end up being a World Trending Topic for 12 hours!]. The latest game I blogged about was inviting people to come up with creative suggestions as to why the dinosaurs had REALLY died out. People were hilarious and brilliant which you can see more of over here.
For the last two and a half months i have been spending some time on various university campuses trying to fulfil a specific task as a member of a Peace Justice Witness team. For me personally, this meant spending some time at UCT, CPUT Bellville and Cape Town and on the edges of UWC, as part of an observational team, with the hope that our presence would also help de-escalate some of the violence and aggression that has been part of some of the university protests.
This has interrupted the regular flow of my life to some extent – and is reaching its end point for this year i believe – but at the same time it has been great to have the kind of flexibility to invite the interruption as it were and give myself to something that feels so significant. i have not been able to volunteer as much as i would have liked for a number of reasons, but i did get to do some pretty lengthy shifts on occasion, hang out with some incredible people and build up some kind of deeper more-close-to-the-truth understanding of events than if i had simply been reading about them online. So that was helpful and i learnt a lot.
i am also a member of Cape Town's longest running show Improv team known as Improguise [formerly 'TheatreSports'] and at the moment we are moving between venues and doing short runs of shows. Monday to Wed this week we will be at the Masque Theatre in Muizenberg. And this will be our last official improv for the year. i will be playing in tonight's show and emceeing tomorrow's and if you're in Cape Town you should really try and come and watch one cos they are going to be a lot of fun. In the vein of Whose Line Is It Anyway? if you have ever seen that.
Beyond that i help out at an after school program at St Johns which is the anglican church that i am currently attending in Wynberg. That is just a one afternoon a week commitment and we get to hang out with some really cool kids, help them with their homework and play games with them.
If you had asked me a month ago what it is that i do, my go to answer then was something along the lines of "i fight with people on social media". [Although i was playing around with the term 'social media pugilist' for a bit]. Because that does tend to happen. But i don't know that it's fair to what i'm actually trying to do or what i actually do online, which is challenge people about how we live, in terms of people and God, and people and people [especially the poor and those who don't look like you or those who have been marginalised and sometimes it can be all three], and then people and the world [so recycling and meat or non-meat eating and water conserving and so on].
Which, at times, leads to fighting or disagreement or conflict of some type, because i have very strong opinions about some things and am not afraid to state things strongly to elicit response or to tackle people on why they believe what they believe. And a lot of the time that can be very positive, but occasionally it can also go badly as well. And i have the Unfriends to show it. Ha. i REALLY just want people to think. To listen. And then act on what they believe. To consider ways and thoughts and ideas different to their own.
i am particularly passionate about race conversations [which overlap into poverty conversations typically] and issues of justice and don't see them as something separate or extra from my faith, but completely encouraged by the relationship i have with God which i believe has to spill out in every area of my life [yes, even hockey games – ouch!]
So another thing we've done a lot before and have just picked up again is hosting Deep Dive Dinner Conversations. This is an intentional conversation around a theme [the last one we did was on race with a mixed and diverse group of people participating in it] where we commit to really chewing deeply into a topic, not to all end up at the same place, but to try and really listen to where others may be at on it, and learn from other people's very different perspectives.
There is not a single Deep Dive we have hosted [i think we've done nine now] that i felt was a waste. It was amazing see to see the first one happen in a church context and i am looking forward to hopefully seeing that happen a lot more and a lot wider across South Africa [and even the world] next year. #CallMe
THINGS I'M DOING THAT I'M NOT DOING
Two things i am very excited that had to be put on the back burner a little bit with the student protest stuff but am hoping to take up again really soon are the following:
[1] Race With Me: A series of short video clips on the You Tube dealing with different aspects of race, from white privilege to being and ally to #NotOnOurWatch to Restitution and land conversations. i am still trying to figure out how to make my videos better and have some You Tube mates who are helping me with that. At the moment i have just filmed the first three or four intro videos but am hoping to dive back into it and be putting up a new video every week. These will be similar to things i've written and shared on my blog but just through a different medium, knowing that different people take on new information in different ways. So super amped to get back to that [hopefully next week].
[2] I'm Not A Racist Butt: i started writing/compiling a book on race vibes that is meant to be a kind of 'racism for dummies for white people' type book where i will deal with some of the very basic concepts for those white people who are at or near the starting line. So probably not Steve Hofmeyr. But maybe your uncle Frank. The idea is that i will write a bunch of themed chapters and then have a number of my friends share some of their stories in between. This too is something i need to get back to and it really feels like it needs to be done already so maybe someone must lock me in a room for two weeks so i can just push through and finish my part of it and then start chasing everyone else for theirs.
[The disclaimer with the book is that i have no idea how i am going to go forwards with it – it feels like a book that is needed from the perspective of white people educating white people – and so one thought has been to look at the possibility of a Kickstarter and see if there is enough interest to have it happen. Or else to approach some of my friends with big piles of money and see if any of them would be interested in sending some of it my way. The other option would be to shop around for a publisher who would be interested but without having a recognised name in the secular realm, that feels a lot more unlikely. But priority one is getting the book made and then we can see from there. Ideas welcome]. 
And in my spare time i like to play board games. Real ones like Settlers of Catan, Tzolk'in, Deus and Lords of Waterdeep to name a few. i am currently competing in The Tablemaster's Board Gaming League [a once a month games tournament held at Big Box in Cape Town] and with one final round to go am heading up the league. Which if i win will establish me as the best player of board games out of all 12 people who competed in that particular competition. Ha. We love to host games evenings at our place in Diep River as well.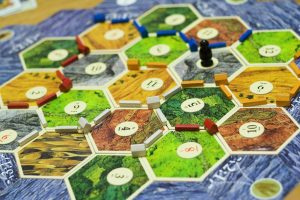 i do like to read and don't do it enough but when i do i am currently trying to make my way through Rian Malan's 'My Traiter's Heart' so that i can tackle Frantz Fanon's 'The Wretched of the Earth'.
And movies. Just watched and loved Viggo Mortensen's 'Captain Fantastic' and am currently trying not to salivate over the December release of the new Star Wars movie, 'Rogue One' as well as next year's 'Guardians of the Galaxy II" with my absolute favourite Chris Pratt in it. i thought 'Arrival' was highly overrated.
This week i will be heading into a school in town [tomorrow] to do some Improv workshops with my friend Megan [as they needed some end of year activities] and then a different school [thursday] with my friend Alexa to do some emergency life skills conversations. i love that the flexibility of what i do gives me the freedom to jump into things like that.
Megan and i also have a workshop of sorts that combines Improv with Story-telling that we would love to do with companies who realise the need for frank race conversations with staff – to help get them talking about the elephant in the room. We haven't had the chance to actually present any of these yet, but it may be something we pick up next year again and look to market if there is a less busy space for us both.
So there you have it. Freelance writer with social media tendencies. Or something like that. Next year it may need to change up a little – ideally i would love to find some more writing opportunities so that i can keep the flexitime volunteer spaces available. But i also may have to get more of a regular job job, we will just have to see. Val is both heading up a non-profit [Common Change] and what is going to be a most significant event in next year's March Justice Conference South Africa and it has been incredible to be able to be working in areas that really align with our passions and values. Long may it continue.