Another major tournament, another exit.
Traditionally that would be the end of my day and i'd be in an emotional slump for the next couple of hours and quietly sad for the next few days as i try and get over the emotional burden another South African cricket loss places on me.
But this time it's different. Because i don't even care.
The emotional burden that i do carry is from the fact that i don't care. Yes, it's just a game and a sport and it really doesn't matter in the bigger scheme of things… but in the sporting, entertainment, supporting my team, cheering on my country scheme of things it should count a lot. And it doesn't.
Because it feels like you didn't even show up.
And it honestly feels like you owe me an apology.
Because i have supported you. i'm a 27 year old blue-haired [yes!] man living in the body of a 43 year old and i am the biggest Proteas supporter i know.
People try to tell me they are huge cricket fans. But then a test match against Australia happens in Australia and they maybe jump in a few hours into the game to see what's happening. i used to wake up at 2 in the morning and cycle to my youth leader's house to watch the games. Five days of test cricket. Forty hours of cheering my team on. Win or lose. And in Australia when i was growing up it was more often lose than win.
Forever the eternal optimist.
One thing i both love and hate about myself is that i am the eternal optimist.
i honestly don't give up believing we can win until it really will take a miracle for it to happen, and even then i only gear down to mostly-not-believe.
i was there watching in 93/94 when South Africa on the back of an incredible Jonty Rhodes 76 not out [he was my absolute hero to the point of me writing fan mail to him, stalking his parents house once cos a mate knew them and even presenting a specially made Fish cap – my nickname – to him at Newlands] we stopped Australia from reaching the 117 they needed to win. So i've seen it happen.
My first real cricketing viewing action was the 1992 World Cup when Jonty won me over with that incredible Inzamam dive and i joined so many in being absolutely distraught with that ridiculous 22 off 13, 22 off 7, 22 off 1 ball rain result that snuck England through.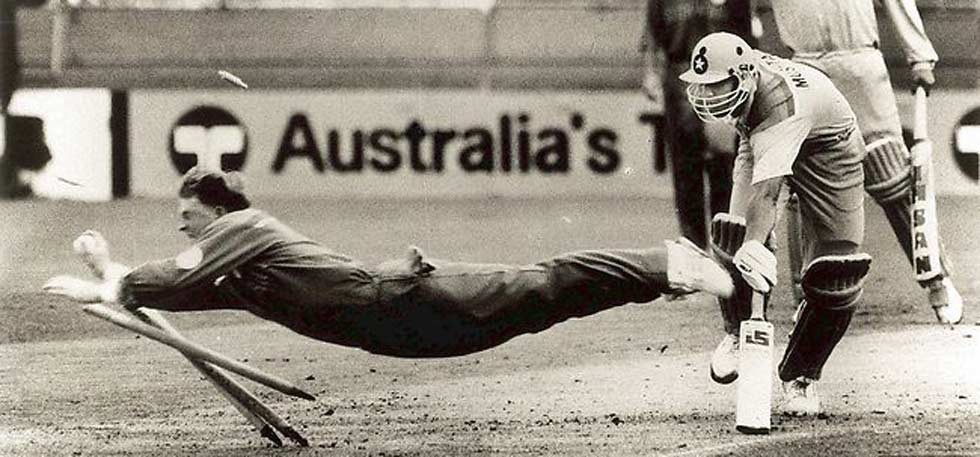 i was there for the Donald/Klusener mix-up, for the Gibbs 'drop' of Steve Waugh, for the misreading of the Duckworth/Lewis against Sri Lanka and, and, and…
And every time i would make excuses and rationalise and justify and protect and argue with people on and off the social medias about how great our team it and how we'll do it next time and, and, and…
You lost me in the build up.
Three games against England seemed like a great way to get ready for the Champion's Trophy, which i had already decided to keep my hopes down for. Let's just play well and enjoy the games and see if we can avoid the constant talk about choking [which i have defended you from time and time again to much ridicule and bemusement] and actually have a good tournament, whatever happens.
Then we lost the first game. But England had made a pretty big score and even though it was one we should reach, we just didn't have the runs on the day and i was okay with that.
But then we lost the second game, and the series. And i gave up on the Champion's Trophy completely. After such a great comeback and creating an impossible win scenario, we did what i have fought against admitting to for years and years and years. We needed seven runs in the last over with wickets left and if we had continued playing the way we had played the previous x number of overs we would have been fine. But we didn't make it. Seven runs in an over with wickets to spare. And mental breakdown is the only possible cause i could see. We should never have not made that. Morris and Miller were both scoring at a strike rate well above seven to the over. The pressure got to them and we folded.
The third game was a great result but in terms of preparation for the coming tournament, obviously not super helpful as it didn't test us at all or really give us a chance to practice our batting.
i demand an explanation
Then the Champion's Trophy came and went.
You beat Sri Lanka by about 100 runs and yet somehow it felt like a completely close undominant game.
You imploded against Pakistan.
And again today against India. For some reason my eternal optimist that i had tried so hard to switch off, kicked into gear in this match and despite India chasing less than 200 [how is that even possible when we have four of the top ten players in the ODI game right now?] i was still thinking thoughts like "teams have lost seven wickets for thirty runs" and not carried those thoughts on to the logical conclusion that it was probably us doing the imploding.
We were smashed. i was away on camp and so keeping an eye on updates on my phone as i drove back and with a slow but decent start by QDK and Amla [both in my Fantasy Dream League team – eyeing a partnership of 150 to 200 for that pair to really help me dominate in my league!] it seemed like we might be doing okay if not exceptional. And then the implosion. Two run-outs in a row which is pure madness and throwing in a third one at the end for good measure.
i just can't even.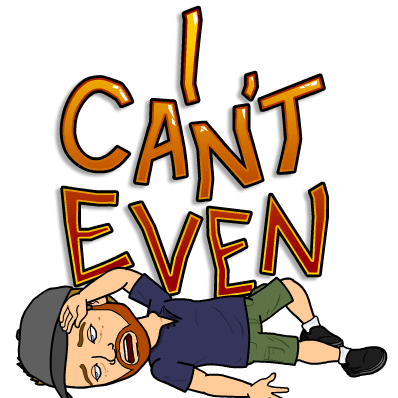 That's me Can't Even'ing… i haven't taken the time to make my hair blue on my Fishmoji man yet, but THAT IS WHAT YOU DID TO ME!
Had we won, maybe you would have gotten something a little more like this: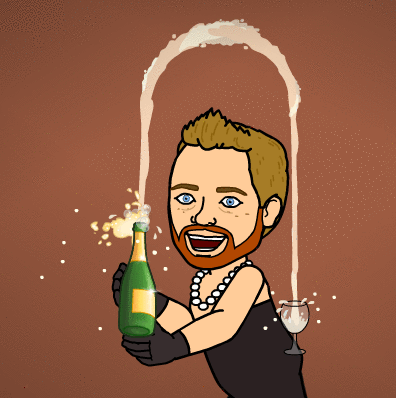 But no. Now you don't. And that makes me sad. And i want to know how you plan to make it up to me.
COS I HAVE STOOD BY YOU over and over and over again now it's just too much. i don't mind you losing. But when there is no #ProteaFire to speak of, then that is embarrassing. And you need to either drop the slogan or else rediscover the mindset.
The way i've heard Pakistan lifted their game on the field when they played against you after being smashed by India is the kind of energy, passion, commitment we want to see every single game. You're making the money for it, you're getting the support, you're affecting emotions. Now flippin start earning it.
Cos i am close to being done. And that would be sad. Hopefully, for both you and me.
Call me when you get back to South Africa. i'm part of the longest running Improv show in Cape Town and maybe you need a team of us to sit with you and do some team-building and help you find your mojo and become great again. My friend Megan who started the improv group is a huge cricket fan too and i am tired of getting sad, distraught, CAN'T EVEN Whatsapp messages from her during your games.
Seriously Proteas, what have you got for me? Cos you have taken so much and it's time you really started giving back.
Yours in fandom, but seriously, find the fire or lose the slogan. Don't you dare claim #ProteaFire and not show it? That's embarrassing for all of us.
Maybe you need some Protea Supporter Fire
Let me finish off with a story, that maybe you can use in your team dressing room to inspire yourselves. It was during that semi-final against England on March 22nd, 1992. i remember it being a Sunday. My parents were at church and i was home alone watching the match on tv.
At one point during the match, there was a ring of the doorbell. i went to answer it and one of my neighbours was standing there. They asked me to "Keep it down because my kids can't sleep!" 
That is an absolutely true story. When you get a wicket, nobody screams louder than my – my neighbours kids can verify that. When we hit a boundary or make an insane catch or nail a direct hit to the stumps, nobody is more stoked than me.
How about earning that stoke back? Claiming back the Test #1 mantle will be a great way to do that because i am a huge supporter of test cricket still. It is the game. But finding some consistency in ODI's and T20s as well would go a long way. Make Faf captain – seriously, we all know that one.
But first i really think you need to show up at my door, with some kind of apology gift and face me as a team and apologise for being really crap this time round and not even engaging my emotions in the way you know you should be.
That is all.
p.s. Actually if the rest of you – Dale did his bit – would pose with my world famous stuffed dolphin No_bob in a couple of pics, that would go a long way to making things right. [Called No_bob because he doesn't bob, just like i want to start calling you No_choke cos you're better than that]