We greeted the news that Daniel Craig was returning for one more Bond movie by starting a hashtag game inviting you all to suggest what you thought its name might be [especially because Shatterhand was such a useless sounding name for a Bond movie]…
The Story So Far: Every Wednesday at 12 noon South African time [6am EDT] an inspired and growing number of brilliant, creative and absolutely fun people from all around the world take part in what is called a Hashtag game. @AFrikkinHashtag [say it out loud] is South Africa's #1 Hashtag game and is always a lot of fun. The F.L.O.P. [or Fish List Of Prizeworthyness] is the collection of some of the best tweets from each week's game and is what all seriously comedic Hashtaggers aspire to…]
Probably one of the highlight moments for me was when someone tuned me for body-shaming Daniel Craig, because, well, Daniel Craig: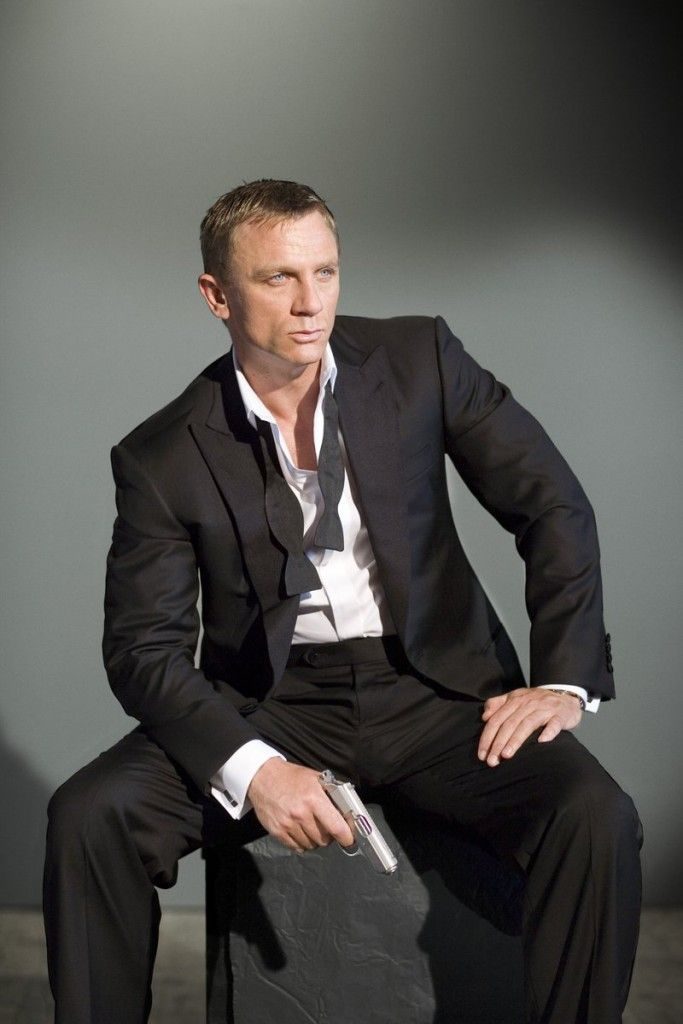 Although to be fair it may have been because i used these pics of that time when he, you know, let himself go: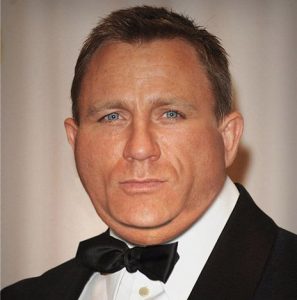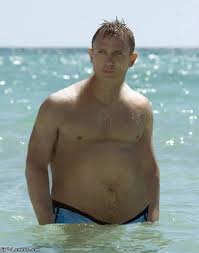 Let himself go on to Photoshop that is. i may be wrong on this one, but when a guy looks so good in real life, to do a bit of a Bond body parody like this does not feel like it's crossing any lines, just holding some tongue firmly in cheek.
It actually went a whole lot better than we thought as we imagined you would run out of ideas quickly, but being you, no you didn't.
As usual we started with an invite and some suggestions of our own: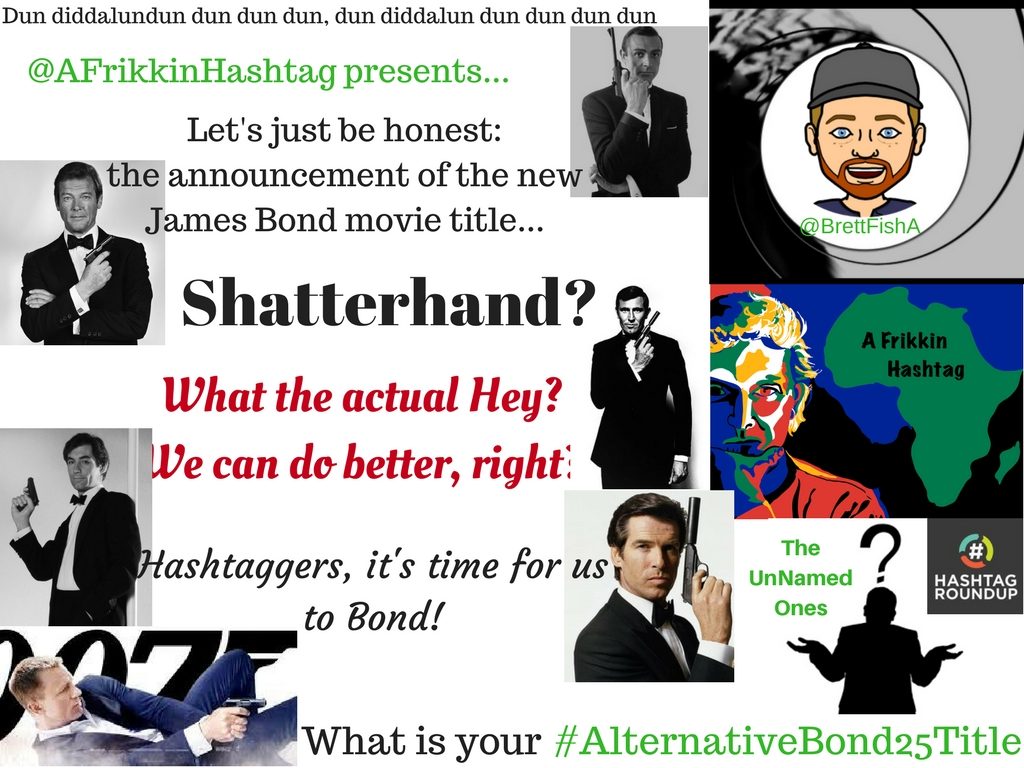 Also our Photoshop Bond worked particularly well with this tongue in cheek movie title nod: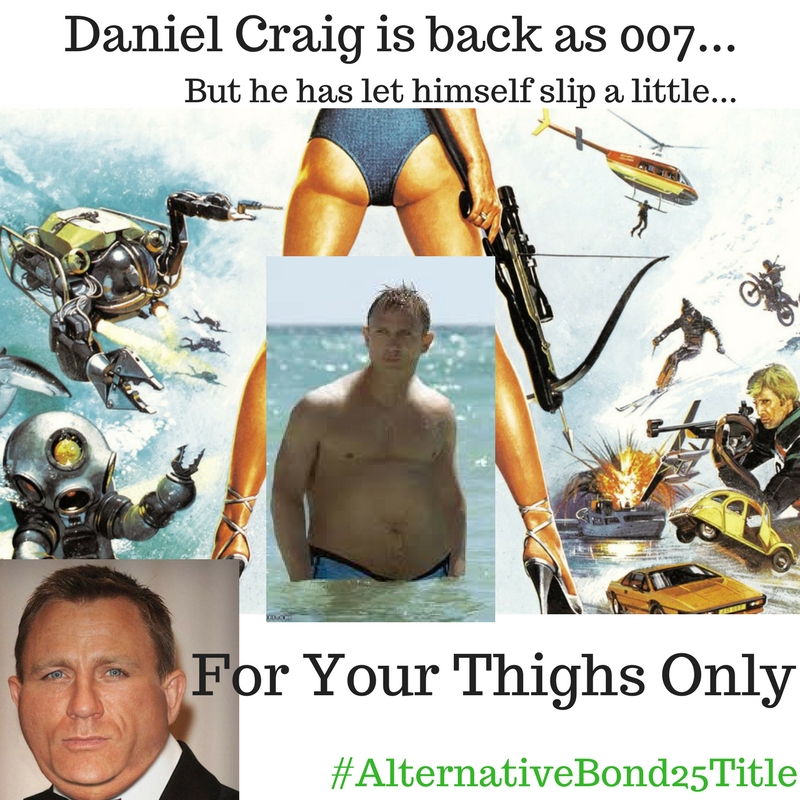 Being from South Africa, i tried to throw our very own Trevor Noah's name into the hat: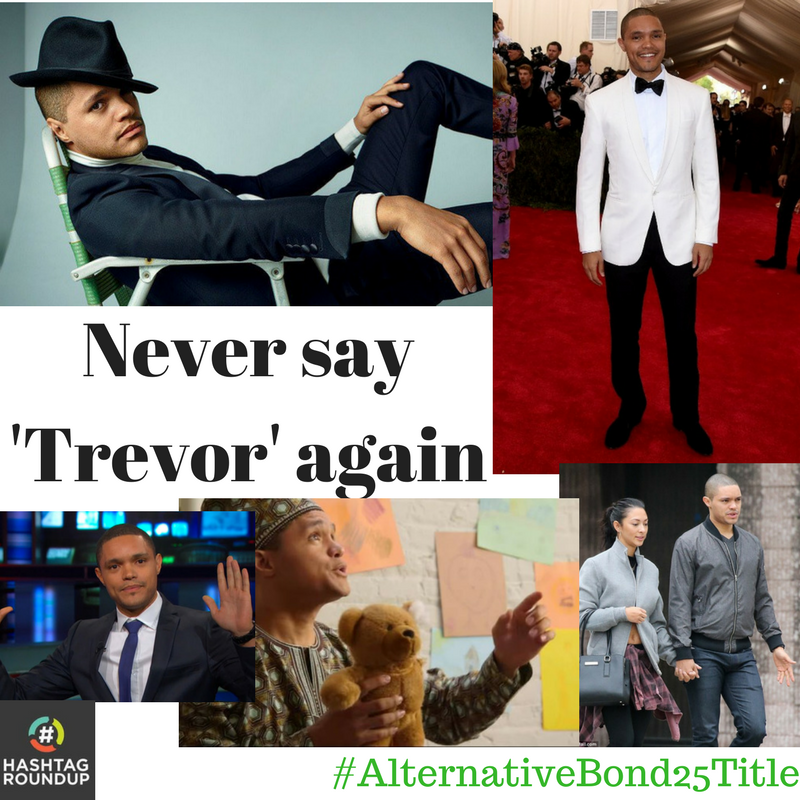 And not only did you not get bored quickly, but we even trended this sucker:
Yes, not even at number 007 but number one! Our favourite bots came round to send their wishes to Bond:
https://twitter.com/ARedFishy/status/892694082799243264
And we even got ourselves a Bot Tune for the game:
While M&M's were our favourite themed visitor on the day – well played M&M's, well played:
And then of course there was you, because after all that's who these games are here for. Desperate for a chance to make it on to this week's F.L.O.P. list you had the tweets flying thick and fast like innuendos addressed to Miss Moneypenny…
So many super good tweets that we couldn't pick them all, but some of the ones that were shaken and not stirred made it on to this week's very own:
FISH LIST OF PRIZEWORTHYNESS
Special Patrol group scored some pre game Bond villians points with this winner:
Veldlot, from Holland with love, brought us this amazing mash up:
While Geoff was also into my photoshopping body-shaming ways it seems:
Although he was right back with this one which was a little more 'green':
Geff without the O [or the other ) or the 7] was a little more laid back:
We knew it would happen and Max got their first, and surprisingly it sounds more like a Bond title than Shatterhand:
While Geek was having none of it:
While Home at Last got all acrostic on us:
Dan was feeling a little sporty:
Richard made no Moss-stake:
M@thew took his outside:
While Craig, not the Daniel one, sent his from the zone:
Barry had a nice crossover or jab going with his:
Before referencing one of the greatest comedy moments of all time [make no miss-rake]:
i loved this one from Dreamweasel:
While Dan was back to spice things up:
Colin went for the practical:
And Mark took it down to that level:
While Richard was in the comics:
While Cheryl was all over this:
Grendel went for the non-word approach #BaeWatch:
While Crystal seemed a little uninterested:
Dr Yardsale wanted more:
While SPG made good on their word to return:
Lisa went a little classical:
While Doc dared you to retweet that:
View From My Office was on a mission to make Kesha very very sad:
While Bernie could have been speaking about a number of people:
While James scored himself some Clever points #WeSawWhatYouDidThere:
Sandra kept her eyes on the drink:
While Sonia flashed us back to the eighties:
Melindesign said it as it is:
While Bob spoke the truth:
And Marc's use of the word shampoo saves his tweet from being expelled from this family game:
And NewsLord took us in a whole 'nother direction:
So many great Bond tweets, but you were not done yet and with so many Bonds in the bag, we knew that this week's TOP F.L.O.P. list was likely to be extra long and so here are this week's top tweets for your eyes only [and anyone else who clicks this link]:
F.L.O.P. TEN
[10] Brain brought the millenial speak:
[9] Jacob dug back into the eighties:
[8] While Jay was hinting about future Bonds to be?
[007] Andrew was up for Misdirectional points:
[6] While Cheryl had a different kind of misdirection in mind:
[5] Special Control Group scored big for this multi-levelled genius:
[4] Paul scored some big Crisp Rat points:
[3] While Mark was feeling the pressures of adulting:
[2] Michael seemed to be a little over Bond:
[1] While Tom disagreed earning him this week's TOP F.L.O.P. position as he screamed for more:
Sho, what a great and fun game which reminds me to never underestimate the power of Twitterer people to procrastinate whatever work or responsibility they are meant to be doing in the name of making a Hashtag Game explode with goodness.
In under 90 minutes @AFrikkinHashtag or African Hashtag if you say it out loud will be celebrating its TWO YEAR ANNIVERSARY and it is only because people like you see the tag, love the tag, play the tag and trend the tag so THANK YOU SO VERY MUCH – Happy Birthday to all of us and let's keep the WIT in the Twitterer.
Huge Shoutout as always to The UnNamed Ones who are my crew of past and present co-hosts who decided to stick around and work for buckets of cheerful banter… you guys rock. In a good way.
love brett "fish" and No_bob [the world's most famu=ous stuffed dolphin]