Everyone typically has a reason to get out of bed. But do you have a second? i sought out some fellow South African inspiration in the form of Kenny from @SocialTrendsZA to help me find out…
[The Story So Far: Every Wednesday at 1pm South African time [6am EST] an inspired and growing number of brilliant, creative and absolutely fun people from all around the world take part in what is called a Hashtag game. @AFrikkinHashtag [say it out loud] is South Africa's #1 Hashtag game and is always a lot of fun. The F.L.O.P. [or Fish List Of Prizeworthyness] is the collection of some of the best tweets from each week's game and is what all seriously comedic Hashtaggers aspire to…]
Kenny has an amazing following and it is always amazing to connect with other South Africans as we seek to grow the games here.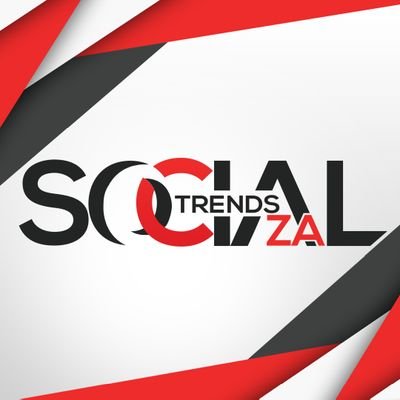 So once we had our tag we sent out some invitations and some examples, for, you know, the masses…
While Kenny had a more pragmatic goal in mind:
Although that didn't last too long:
This game ended up being a lot of fun and apart from the usual visits from our bot friends, we had some other special characters dip their toe into the game, helping us to the top of the trendpile:
We even got a Trending Tune out of it:
As much as AFH continues to do its best to be a Family Friendly game, we couldn't help but include this tweet by the legendary Dr Ruth #LookAwayKids:
Only to be contrasted somewhat by the Archdiocese of Miami:
Edible arrangements had me at number 2:
While Yacht World clearly decided to stick to what it knew best:
As an Improv Comedy player myself it was super great having Chicago's Best Improv show playing along:
MuseumHack taking a leaf out of Yacht World's book it seems:
The International Motor Sports Association had their combo right:
Was nice to have Radio Bethany [Co-host of @elvisduranshow] swinging on by:
In case you don't know who she is, she is the maestro who came up with this tweet which is pure class:
Lou Brutus found a nifty way to fit his thing into two things:
Carnie Wilson from the band Wilson Phillips showed up:
Followed closely by the FBI… wait, let me clarify, i don't think Carnie Wilson is being followed by the FBI.. yes the Frikkin FBI just tweeted in our game people… your move, Cia!
fairly regular players PETA joined us again and a whole host of people who thought that saying the same thing twice counted as two things:
Sister Theresa Alethia fell for the same trap but she did give us the most beautiful "and" in Twitterering history:
Big shoutout to the folks at Habitat and the work they do:
And huge respect for the USA Ski and Snowboard team who managed to send in a legitimate entry WITHOUT USING A SINGLE WORD:
And then there was Cheesecake Factory who were solely responsible for a big puddle of drool on my keyboard and a big wondering of whether they deliver to South Africa or not because LOOK AT THIS!!!
So a lot of fun tweets and it is always great when big names and huge organisations decide to jump in and strut their stuff alongside our lowly little game…
But also we all know who this is all REALLY about, right? And so without much further ado about nothing, here is this week's list that people are literally metaphorically dying to be on. That's right. It's time for the:
FISH LIST OF PRIZEWORTHYNESS [F.L.O.P.]
My good friend Megan shared her pet loves:
While Rob continued a coffee-heavy theme and brought an apple for the Twitterer #TeachersPet
Syed wasn't going to be outdone:
Or was he? Race Bannon for the win:
While Bongani had some more noble motivations:
Stephen was feeling pragmatic:
While Latrell was very specific:
We all know K Dawg's real reason is "Wear Jar Jar Binks suit" but she claimed elsewise:
i know! Is 'elsewise' even a word? It is now!
Meanwhile Cameron seems certain that X marked the spot:
Josh is being taken on from all sides:
While Lina has a fight and a weapon:
Black Queen had a "to pee or not to pee" conundrum:
Pochassic was not taking this lightly:
i know many people who resonate with Peter's list:
Daniel has a full plan of action planned:
While Amita was moving from a place of gratitude:
While Joanne was taking the safety of her boss into consideration:
Thomas Germanned us but wasn't clear about whether he was going to der drang zu schreiben in the toilette:
Kelli coined the phrase 'wonderful life juice':
Jackie had family reasons:
Trell has learnt from past failures it seems:
While Ross had to whip out the air quotes:
Jess spoke on behalf of all of us #ExceptMaybeTheAdultingBit:
While Tom seemed somewhat alarmed:
Rebel was concerned with the nature of things:
While Noughha was covering all the bases:
Mikhail's daddy was affected by the combo:
So many good reasons for getting out of bed in the morning and so many of them relating to coffee. But this week we also had five tweets which rose to the top of the pile and form this week's F.L.O.P. FIVE:
[5] Joel was keeping it simple:
[4] As was Umomo but bonus points for some amazing wordplay:
[3] John was feeling victimised:
[2] Mark scored an absolute slam dunk [especially with oldies like me who get the reference!] with this classic:
[1] While Occam Razor brought this week's absolute top tweet with this blend of misdirection and random [but related] which are two of our favourite things and this absolutely amazing combo of Reasons To Get Up In The Morning which may or may not be related:
Thanks for playing everyone and hope we see you again on the next Wednesday at 1pm South African time or 6am EST as we continue to try and keep the WIT and the Family Vibes in the Twitterer – keep it rocking…
love brett "Fish" and The UnNamed Ones with special shoutout to Kenny  @SocialTrendsZA for the co-host…