A job interview is a scary thing at the best of times but imagine having to do it in poem. Well you don't have to cos we already asked you to and so many of you did and it was great…
[The Story So Far: Every Wednesday at 1pm South African [6am EDT] an inspired and growing number of brilliant, creative and absolutely fun people from all around the world take part in what is called a Hashtag game. @AFrikkinHashtag [say it out loud] is South Africa's #1 Hashtag game and is always a lot of fun. The F.L.O.P. [or Fish List Of Prizeworthyness] is the collection of some of the best tweets from each week's game and is what all seriously comedic Hashtaggers aspire to…]
With @JohnFPLane, a fellow Whovian [can you tell?] at my side, i knew we were in for a good rhyme time…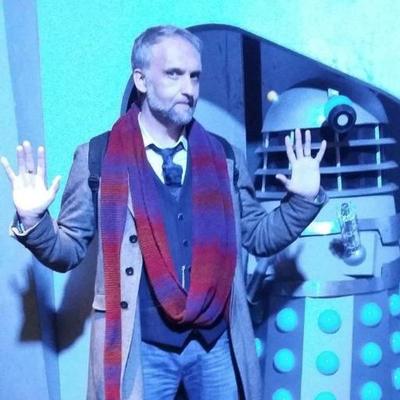 The UnNamed Ones who are my backup crew are kinda mixed when it comes to Poetry games, but they all gave it a great shot [and some of them are much better than they care to admit] and we had a really great time.
So we sent out an invite: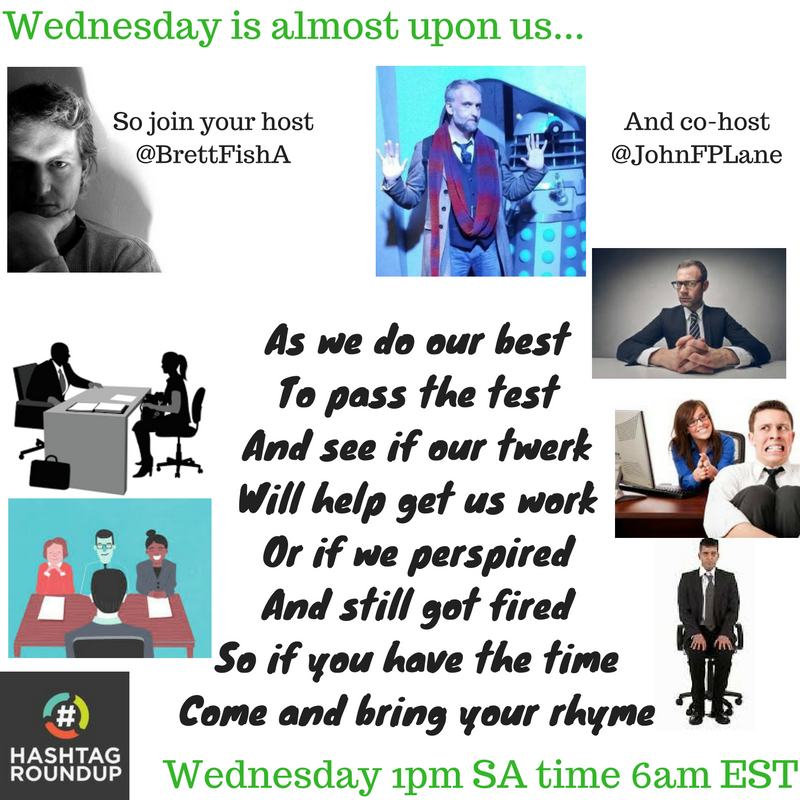 And gave a few examples to get you going: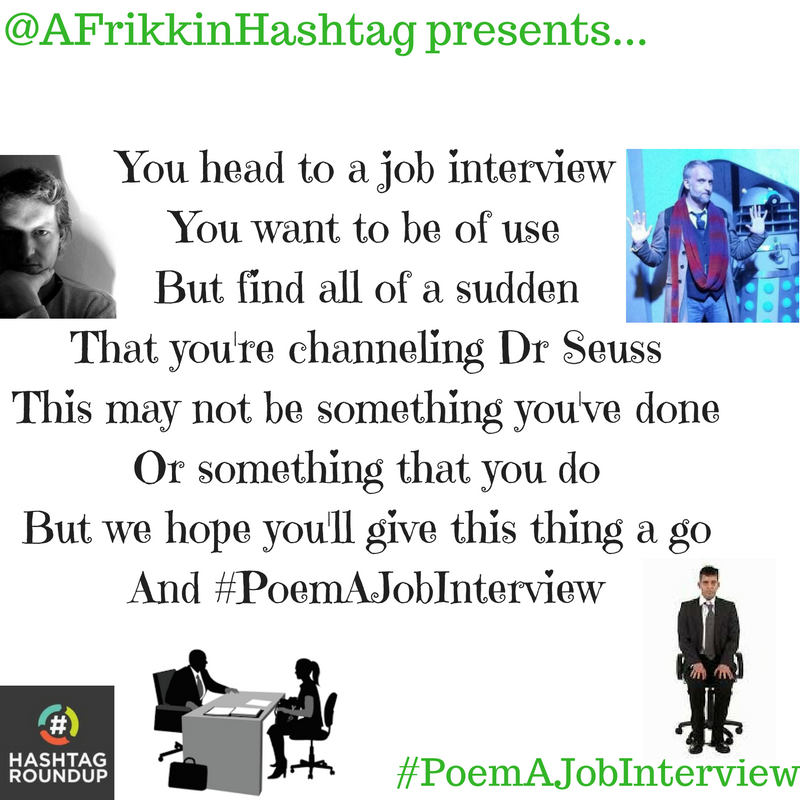 And of course had to have a moment to aim something at my Game Nemesis, the ever-present K Dawg: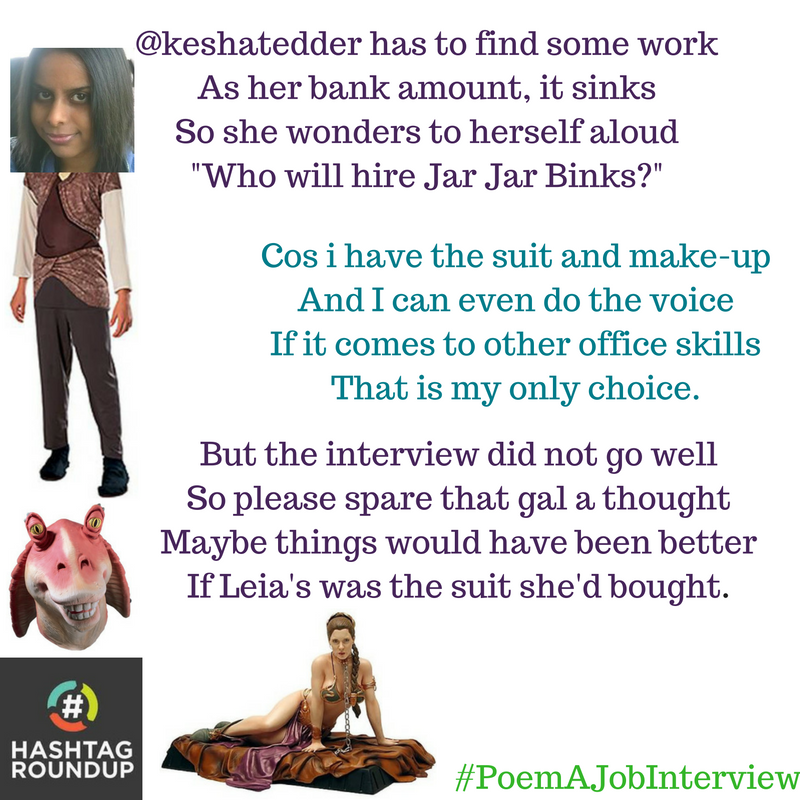 We know people have mixed feelings about clowns… but not sure i'd trust this guy: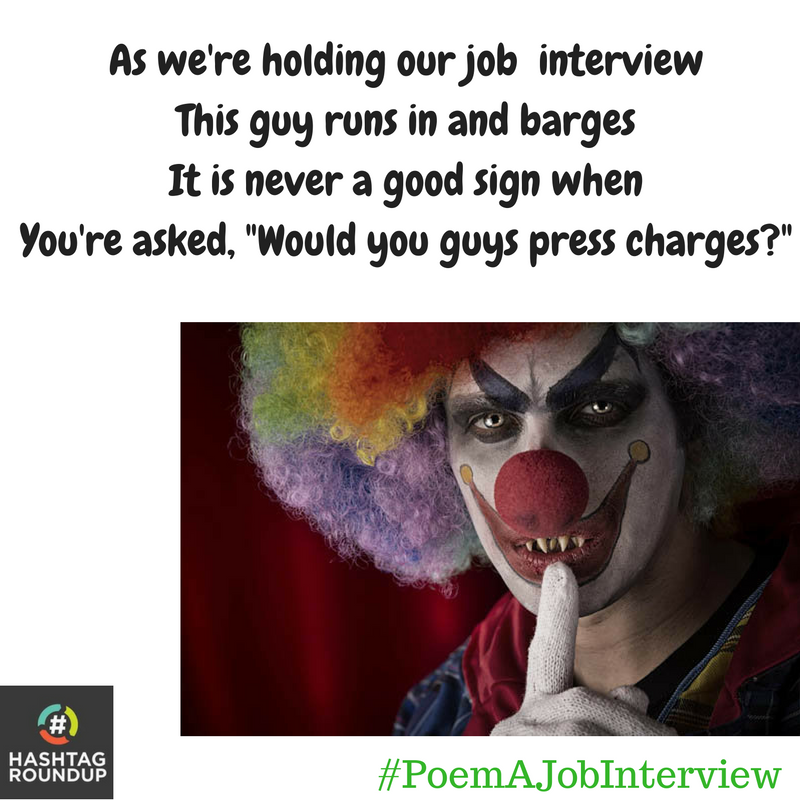 And of course we had to doff our cap to the no pants interview nightmare many of us have had: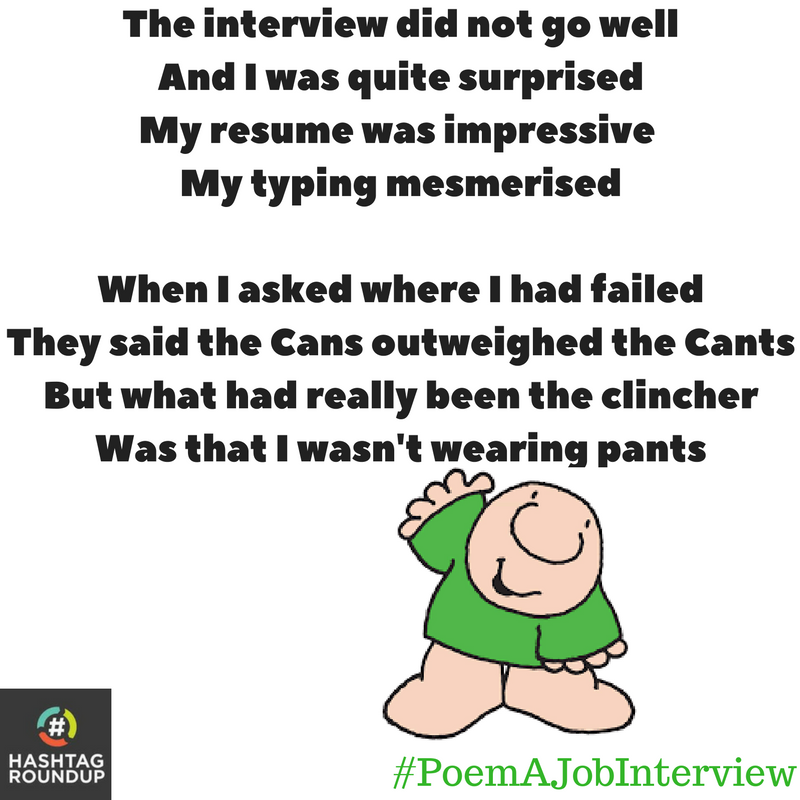 Although if you say "can't" with my accent then it doesn't really work as a rhyme so pretend you are British.
John Lane was certainly getting his poem on:
Love the Misdirection in this one:
We took the trends in the UK which was fun:
And featured on Twitterer Moments for the i've-lost-count'th number of times:
And even Huffington Post Australia wanted to get involved:
As well as this Belgian Metro publication:
So all in all quite a fun game and thanks to everyone for playing. But we know why you are here and it's to see if you're a F.L.O.P. or not… but not the regular kind of flop… we're talking:
FISH LIST OF PRIZEWORTHYNESS
That's right – the Top Tweets that we manage to see and find and reel in every week get featured on this list, and this week those tweets belong to…
We left it to Who and Bender to kick us off:
https://twitter.com/WhoBrannigan/status/814062980304277504
K Dawg was around and being her usual nemesisical self:
Your new hero was getting tired of the monotony:
Who was also seeing red:
https://twitter.com/WhoBrannigan/status/814063420915888128
Fudge had some simple desires:
While Craig was maybe a little too up front:
SoulCandy had a dream:
Your new hero was back bragging about his mediocrity:
Andrew seemed a little optimistic?
Mat's interview got right to the point:
While V had some tough demands:
Jayme was disappointed:
While Who was having Time problems:
https://twitter.com/WhoBrannigan/status/814064526505033728
Mia was all over the place:
Toya was not messing around:
Once again Craig revealing a little too much?
While Gardner had his Resume handy:
Grooming found a job he could drink to:
Cattsy might be okay if the job is in a hospital?
While V firmly nailed her colours to the mast:
Who seemed to crush his interview:
https://twitter.com/WhoBrannigan/status/814071801349185537
Jack knew where he belonged:
But had competition from Crystal:
And Rae was faced with the reality of hers:
James had a master plan:
Toya was all about letting her hair down:
Co-Host John was back with a meaty request:
V was nailing this game for the Dutch:
And Charbonneau was bringing the rhythm:
Speech lady had some issues:
Steven was very specific:
J.C. was just trying to make it to the weekend:
Funkadunk got all fancy with his Haiku skills #YouAreHired:
Richard was holding nothing back:
Robert had missed one vital thing on the way to the interview:
Dashley is definitely on the same page as me:
While Craig…
David seemed a little threatening:
Warren was so close to being in, until:
Loved that NBN Books International played along with us:
Cattsy answered honestly:
While Paul made a great case for himself:
Toa had us until…
While Paul may have snuck his job by using the word 'replete':
And finally Gremlin and Rob, who decided that direct was best:
BRILLIANT STUFF EVERYONE, WOW, and seems like the UK is the place to be for rhythms and rhymes as we certainly trended there [for eight hours!]
Thank you to everyone for playing and for the most part for keeping it FAMILY – fun times, fun vibes and there will be another one every Wed at 1pm South African time…
Also be ready for Wed 25th Jan as we join with the #BellLetsTalk campaign in Canada to raise awareness for mental health issues and treatment – every tweet in that game which carries the Bell hashtag along with our themed game tag will help raise money to support those working with mental health issues. A whole lot of the Hashtagging community are going to be joining us at AFH to really give it as much of a boost as we can. And we have an amazing tag lined up so be ready to get blisters on you fingers.
Til then… or in three hours when today's game drops, i will see you. Let's keep the WIT in the Twitterer.
love brett fish and No_bob, the world's most famous stuffed dolphin!