What happens after the dust clears? We asked you in our latest @AFrikkinHashtag game, #AsTheDustCleared, and this is what we found…
[The Story So Far: Every Wednesday at 12 noon South African time [6am EDT] an inspired and growing number of brilliant, creative and absolutely fun people from all around the world take part in what is called a Hashtag game. @AFrikkinHashtag [say it out loud] is South Africa's #1 Hashtag game and is always a lot of fun. The F.L.O.P. [or Fish List Of Prizeworthyness] is the collection of some of the best tweets from each week's game and is what all seriously comedic Hashtaggers aspire to…]
This week we had Dave aka @BoneSnorkel in the co-hosting seat, which is not so much a seat as a half-deflated bean bag chair filled with leftover bubble wrap, but he didn't seem to mind. And he was a great co-host so win-whinge. Or something.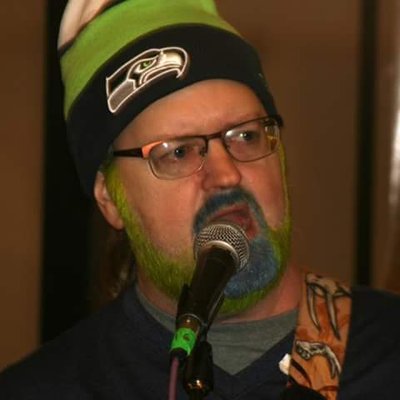 We decided that #WhenTheDustCleared was a tag which could go in all sorts of directions…
And so we went for it, sending out the invites: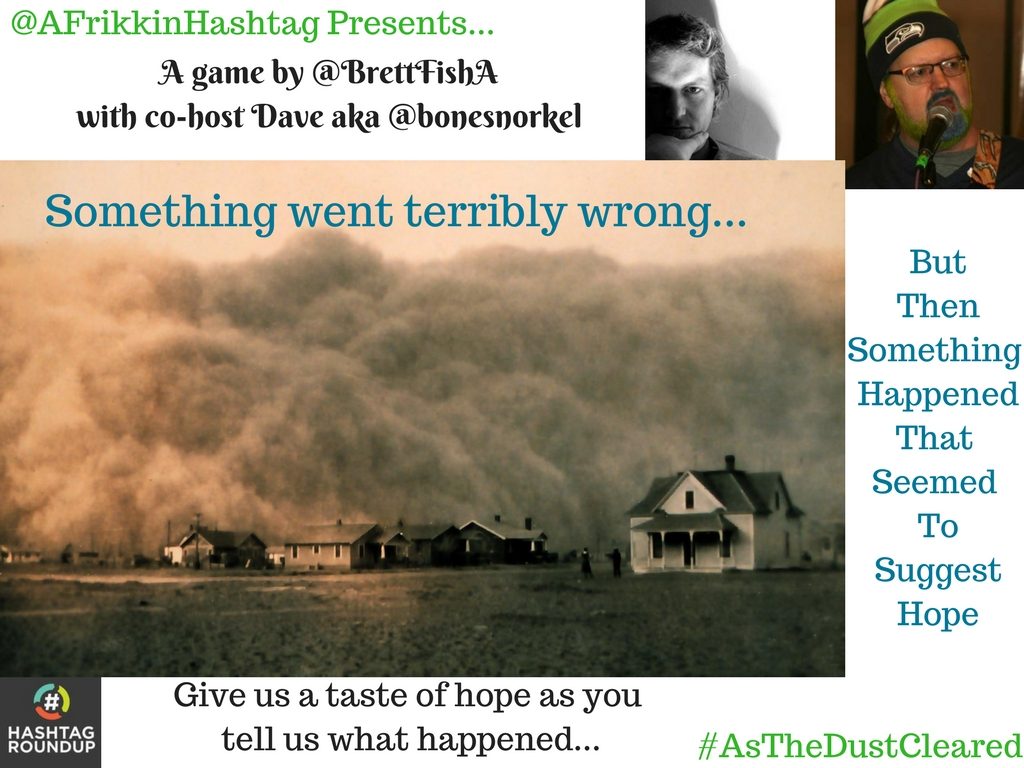 i'm not a bit fan of Trump tags cos come on already, but i was a little nervous this could easily become one. i was pleasantly surprised though cos there weren't quite as many as i was anticipating. Seems you all had different kinds of settled dusts on the brain.
@bonesnorkel [you gotta love that name] was right on the money:
And we definitely did some trending, although i don't think i took down the specific stats for some reason:
But when was any of this for anything other than you guys and seeing if you made it on to this week's F.L.O.P. list of Top Tweets or not…
FISH LIST OF PRIZEWORTHYNESS [F.L.O.P.]
Who got us started with a Matt Damon rescue mission [yes, ANOTHER one!]
https://twitter.com/WhoBrannigan/status/819136291786739712
Smitty had some housekeeping issues:
Jayme believes in a little bit of encouragement:
V had some Tinker in her Bell [i don't even know what that means]:
While Big Tom beat us all to it:
Zenmeister freaked us all out a little bit with his creation:
While Finch was learning a thing or two in the kitchen:
Dreamweasel had a bit of a pet conundrum:
While Jeff chose the path well travelled:
John was having some scalp issues:
While Chortler was just completely out there scoring Random-but-related Points:
Line tried to focus on the silver lining:
While Tom made us all take a big step backwards and then slowly make our way towards the nearest exit:
Sirrruh has some Break issues:
https://twitter.com/Sirrruh/status/819137731938942977
Buck was facing lean times:
Chantelle seemed a little bit in shock:
https://twitter.com/iRatherBHappy/status/819138143169474560
While RK was feeling the positive vibes:
Rev Walker had still not caught that pesky bird:
Suitcase seemed to be hosting a bit of a stand party:
https://twitter.com/FreshKnowsFresh/status/819138325474746369
While Andrew got all Sciencey on us:
Arnie was about to start sending out his resume again:
Kellie realised she had made it through a difficult chapter:
Cooking Gal was remembering back to the good mimes:
Daryl felt a moment of fatherly pride:
Lisa was in revenge mode:
Magic had to work on her Klepto problem:
Chris made a resolution:
Geoff found his happy ending:
April discovered what really mattered, and who:
Steven hoped he had kept the receipt:
Kevin seemed to be having a blast:
While other Kevin as well, but in a very different way:
So many great tweets and those are only some of the ones we managed to grab… but there were a few that rose to the top of this tweet pile and become this week's:
F.L.O.P. THREE
[3] Kenneth took a moment to regroup:
[2] Derecho was in for a pleasant and fortuitous surprise:
[1] And this week's TOP F.L.O.P. goes to Geoff reminded us to make every moment count:
THANK YOU SO MUCH EVERYBODY for playing and big shout out to @bonesnorkel and The UnNamed Ones for once again making a super fun game come together. We can't do this thing without community and especially appreciate all our long-time players and fans but also love having new people play the game for the first time and hope we will see you again.
After all @AFrikkinHashtag happens every single Wednesday as well as every dating and married with or without children Wednesday as well – at 1pm South African time and 6am EST. Let's continue to keep the WIT in the Twitterer.
Til next time
love brett fish and No_bob [the world's most famous stuffed dolphin]