At @AFrikkinHashtag we pride ourselves on being creative in our Hashtagging which is why you will never find a Trump tag [except the one that was #NotTrumpOrChristmas [which you have to admit is pretty creative!]] and i don't know if we've ever done a word limit tag [we certainly don't limit words in our tags, ha ha] and this one was a classic as Jess climbed back into the co-hosting seat for a game where we imagined historical figures reviewing movies…
[The Story So Far: Every Wednesday at 12 noon South African time [6 am EDT] an inspired and growing number of brilliant, creative and absolutely fun people from all around the world take part in what is called a Hashtag game. @AFrikkinHashtag [say it out loud] is South Africa's #1 Hashtag game and is always a lot of fun. The F.L.O.P. [or Fish List Of Prizeworthyness] is the collection of some of the best tweets from each week's game and is what all seriously comedic Hashtaggers aspire to…]
Jess aka @JessBerrie is a long-time member of The UnNamed Ones, those previous co-hosts who decided to stick around and keep the machine going and she was keen to get back into the co-pilot seat [Disclaimer: not an actual seat!]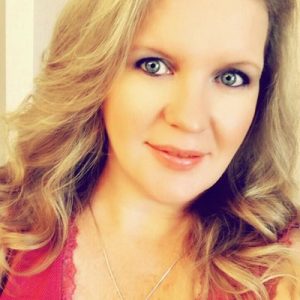 i got the ball rolling by sending out an invite and sharing a few examples of my own:
Jess got to it quickly:
We were joined by some of our favourite little Twitterer bots:
Surprising for such a lengthy tag as this [i did warn you!] we managed to sneak into the trend lists:
Then, of course, there was you, and don't pretend for a minute that you came in here to look for anything but your own tweets, so let's jump right in to this week's Top Tweets which we affectionately call:
THE FISH LIST OF PRIZEWORTHYNESS aka The F.L.O.P.
And can i just say that you were all FLIPPIN CREATIVE with this game…
Ger Bear got us started with some philosophical musings from George:
While John who is one of my favourite Tweetsters had this classic:
Luke presumed the fault was in our stars, or something:
While Rowan was questioning the re-imagining of history:
John brought the awks:
While Belladonna was feeling critical:
Sambo had high praise:
Terhi was all about the Fire Flicks and Chill:
While John was fervently googling plagiarism:
While Ddubs brought out the engineer:
Bannon was unimpressed:
While Craig was feeling the hypocrisy:
Happy seemed to be feeling some dejavu:
While Steve was putting his foot down:
Stephen was searching for a little escapism:
While Bazza saw his in black and white:
Mark saw things going from bad to Wurst:
David seemed a little confused:
Our funniest Katt took some time for some much needed introspection:
Crystal did not need a second opinion:
Saul seemed to think there was a lot more at stake:
While Don't think So thought so:
John was in agreement with the relativity of the situation:
Amithab was struggling with the lingo:
Ger Bear even more so:
Mark had that sinking feeling:
Katt was dead confused:
Amithab was working on layers beyond layers:
Peter [and his moustache] were not impressed:
Lisa was trying to deal with an infestation:
While Grendel was feeling a little Bogus:
Cone was losing it:
While Katt thought she saw someone she knew:
This was a super fun game as a lot of the out-of-the-box ones tend to be so THANK YOU everyone for taking part – obviously there were a lot of tweets we didn't even put in here that were good enough to be, but also there were a few that made it to the top of the pile and so i present this week's F.L.O.P. SEVEN
[7] John was feeling the "If it ain't broke…" vibes
[6] Fulcans was planely right on it:
[5] Roe went there [probably by axe-iddent?]:
[4] Tali felt like he owed us all an apology #AndHeWasRight:
[3] While Bazza scores misdirection points:
[2] Bdog went one better:
[1] While this week's top tweet has to go to Miguel who would probably be spot on with this assessment:
Huge thanks to the Jess and my cast and crew of UnNamed Ones who work hard every week to keep the clockwork ticking, and of course to the @HashtagRoundup app [which is FREE, download it!] for keeping us all in our times… as well as to you – without you there is not frikkin hashtag game!
Til next time – Wed 1pm South Africand and 6am EST
Let's keep the WIT in the Twitterer
love brett Fish and No_bob