i am convinced that the solution to South Africa's problems lies in relationships.
Issues can feel quite overwhelming – and they are – but are also somewhat easy to take a break from or switch off. When it's your friend who hasn't eaten or is struggling to find work or is lying in a hospital bed, then it's a lot easier and more natural to show compassion and want to be involved.
Another fire rips through Khayelitsha? Ah, sad news.
My friend in Khayelitsha lost their home and all their possessions to the flames? Devastating. What can i do?
i am not suggesting this is right. We should genuinely care about the needs of all people and have compassion for anyone who is struggling, hurt or alone. But when you know the person, the need just takes on a completely different perspective. i will never let my family sleep on the street.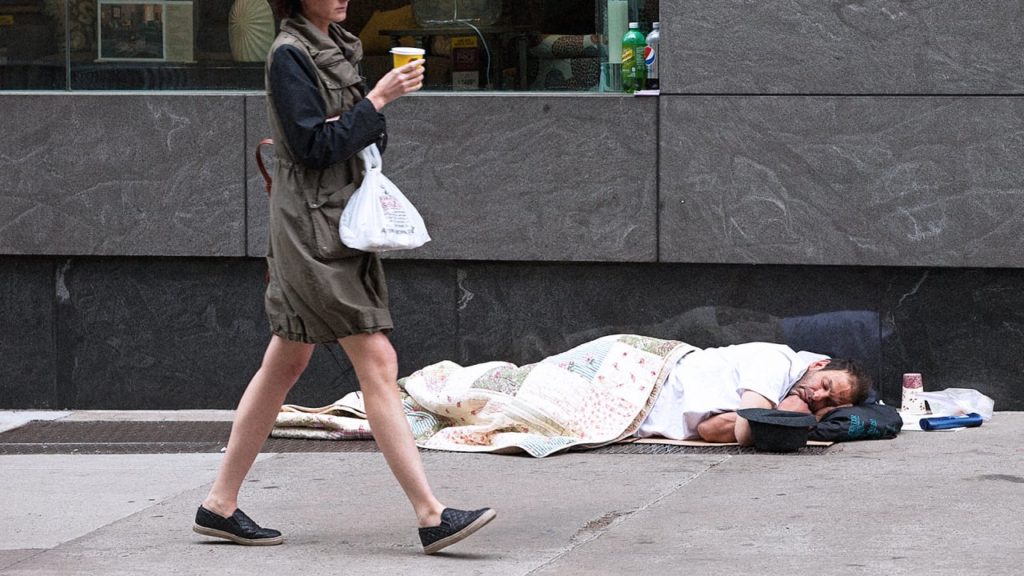 Do you see me?
i was in a very frustrating conversation with a number of people online this week arguing about wealth and greed and it suddenly hit me just how much it felt like a mental exercise. Which just pissed me off even more. We are discussing this thing as if it's a problem in a maths test, not as if it is the faced reality of millions of people around the world. Of course, it's easier to dismiss the poor if they are only an issue.
i heard it said once that, 'The problem is not that the rich don't give to the poor, but it's that the rich don't know the poor.'
Relationship is key. Which is why it is much easier to disregard the person at the traffic lights begging for money or food if you refuse to look them in the eyes and see them and acknowledge their humanity and maybe even ask and know their name.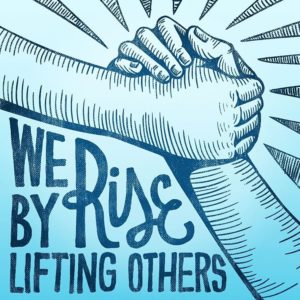 As a follower of Jesus this whole conversation takes on a different aspect. i believe that reaching out to the poor and marginalised and suffering is something for all humans to do. It's one way we can demonstrate our humanity. But as a follower of Jesus it is also a command:
Love your neighbour as yourself.
The 'as yourself' part is where the whole argument feels like it loses steam for the opposition. For those arguing that out-of-control wealth is okay, the 'as yourself' kind of kicks that in the nads.
Where Jesus-following takes it another step further from being a decent human is where Jesus completely raises the bar by including our enemy as our neighbour and by moving past the notion of 'the person who lives next door' [sorry white people locked up in mostly-white suburbs] to include those who are discriminated against and pushed to the side by government, society or even church.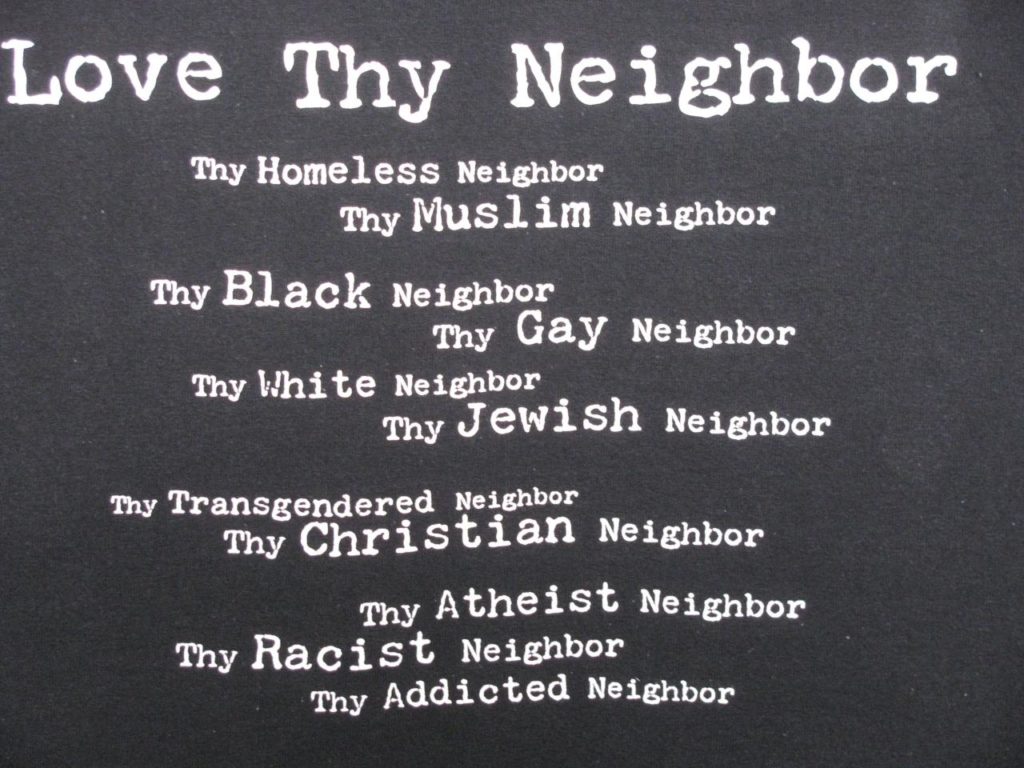 Who sits across your table?
In South Africa, i think for most people to form relationship across class and social lines is even harder than forming relationship across racial lines. The legacy of apartheid blurs this a lot because the lines of class still seem to be predominantly racial in look, but that is changing.
In a country of overwhelming need and issue, there are definitely systems and structures which need to be looked at and dismantled, adapted, torn down and redesigned in many cases, and we need to continue this work. But at the same time [yet another Both/And here in an Either/Or world] perhaps instead of being overwhelmed by the needs that present to you every day, each of us can be more intentional about who we form relationships with. 
Which is one of the reasons i am a big fan of something like Common Change which seeks to unite friends in giving and then help people to give through relationship as opposed to charity which is often just tossing some money in a thing and hoping someone else will take care of the problem.
Which is why i am a big fan of educational organisations such as BottomUp, The LifeMatters Foundation and Outliers who are all doing great work in schools in areas that are often categorised by injustice and which have many opportunities to volunteer and get involved.
Which is why i am a huge fan of inviting people to your dinner table who don't look like you, populating my reading/podcast list with people who are not like me and of seeking to make genuine connections with a variety of people.
Get to know and love the people, and the issues will take care of themselves. Well, you'll no longer be able to turn a blind eye to the "issues out there" because they will have become realities in here.
i would love to hear from you – how are you personally getting involved through some kind of relationship or volunteer activity to make some real change in your country. If you're not sure where to begin, start with the ones i have mentioned here. There are a whole lot more opportunities happening all around us just asking for our time, our money, our skills and our networks.
Let's stop seeing issues and start meeting people.